114,000 Reasons Bachelors Love Our Haus
What we are going to say may surprise you: Las Vegas is the number one spot for weddings in the United States.
Shocking, we know.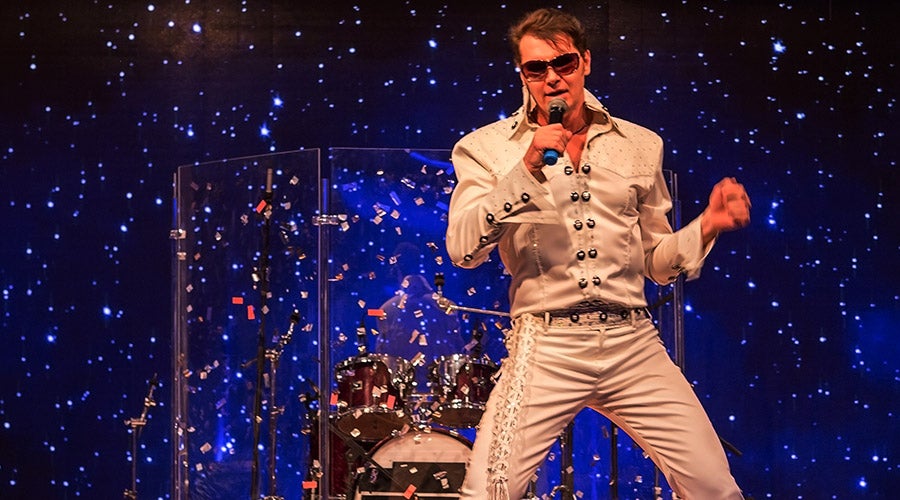 With 114,000 ceremonies performed every year (that's more than 300 a day!), our city pumps out I Dos faster than Elvis can say thank you, thank you very much.
Other than flowers and the inevitable toast by an inebriated family member, those 300+ weddings also produce swarms of bachelors looking for one last hurrah.
This brings us to our next surprise: Las Vegas also ranked as the number 1 spot to have a Bachelor Party.
But why? Sure, there are restaurants and clubs and golf courses galore, but what if we told you there was one place that had everything a bachelor and his entourage could want?
Of course we are talking about Hofbrauhaus Las Vegas.
Our Haus is a veritable paradise in the middle of the desert. If by paradise you mean beer, big food, bands, bar games and the chance to take a hit from a Spankstress, that is.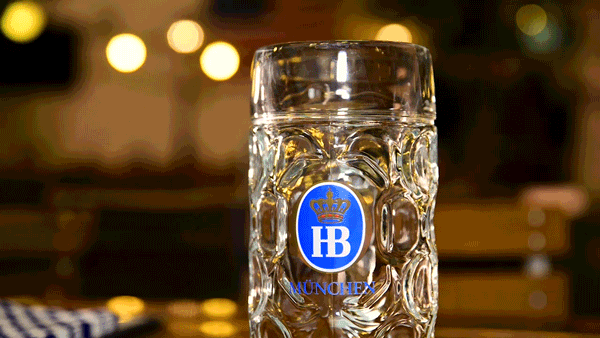 Here guys can come together to be, well, guys. And what do guys like? Beer. And not just any beer. B-I-E-R.
Our Bier Hall and Biergarten have been designed after centuries of serving the finest brews to some famous partiers and you can say we've perfected the art. Our brews come in giant steins that beg to be hoisted in the air while belting out jams from our live band. And with original and seasonal varieties there is a brew for every man.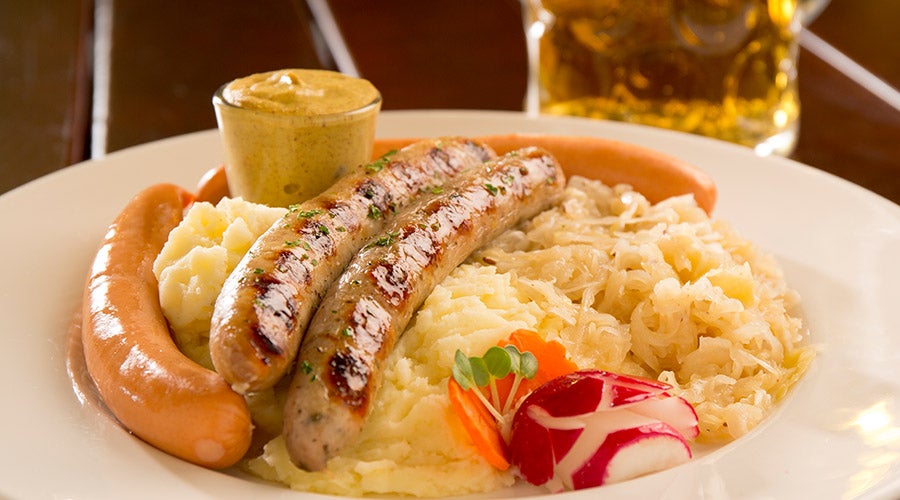 Bier has made us famous, but our food is nothing to be ignored. From extra-large brats and sausages to Schnitzels and towers of authentic flavor, satisfying a variety of appetites is just what we do.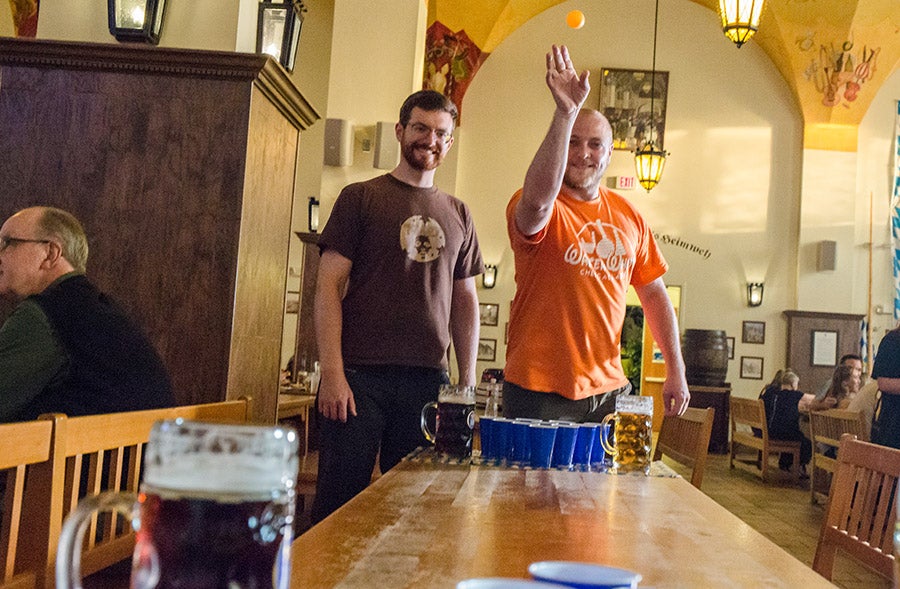 Ok, so we may not have a golf course on our premises, but if it's a challenge our bachelors are looking for, they've got it. Bar games like Beer Pong, Cornhole and Jenga make our Haus a hole-in-one for stirring up a little friendly competition.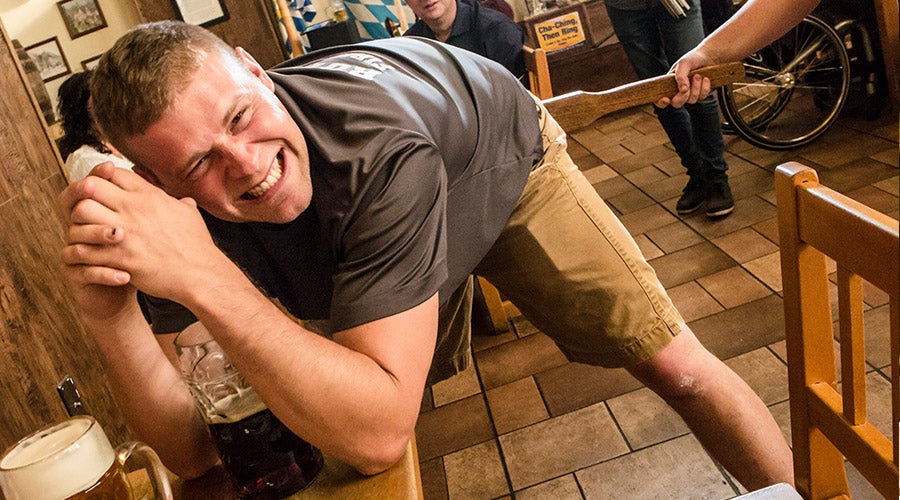 We didn't forget about the girls. Our Dirndl-clad servers love showing our guests a great time —and then there's the aforementioned Spankstress. All of our lovely ladies (and gentlemen) are happy to serve up a swat, but our Spankstress is dedicated to delivering whacks heard 'round the Bier Hall from her famous paddle any time a shot is ordered. Her favorite victims? Bachelors, of course
So, while many things "happen" in Las Vegas, a Bavarian-inspired Bachelor Party is one that guarantees to stay with you long after the last drop of beer is swallowed and the feel of the paddle has faded. If you're looking to celebrate your last single days in style or know someone who is, share this post or click here and let's get the party started!