Delicious Bavarian Food
Mouthwatering cuisine
Our Menu
dashicons-arrow-right-alt2
Denotes a Hofbräuhaus Signature dish
Hofbräuhaus Signature dish
Giant Pretzel Combo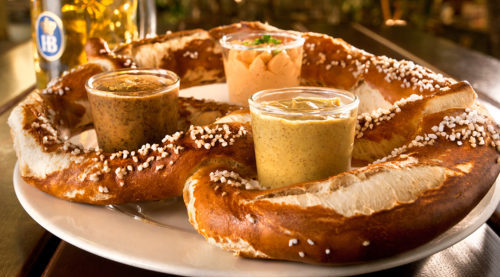 Riesenbrezen Combo
Great for sharing! Served with Obatzda cheese, sweet mustard and onion mustard.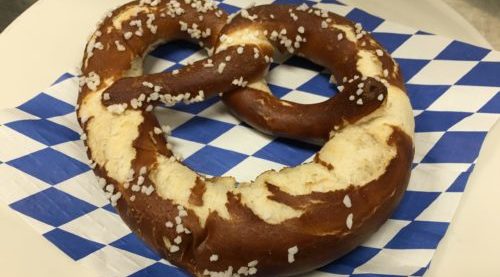 Kleine Brezen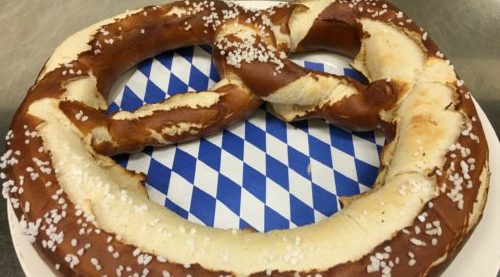 Riesen Oktoberfest Brezen
Famous Pork Shank*
Schweinehaxen
Our crispy pork shank is served with bread dumpling, potato dumpling, green cabbage bacon salad, and dark beer gravy - delicious!
*Available Friday's and Saturday's after 4
Riesenbratwurst
Giant pork sausage served on french bread with sauerkraut and onion mustard.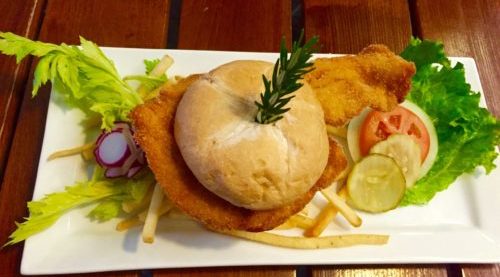 Schnitzelsemmel
Chicken breast fried golden brown and served on a kaiser roll.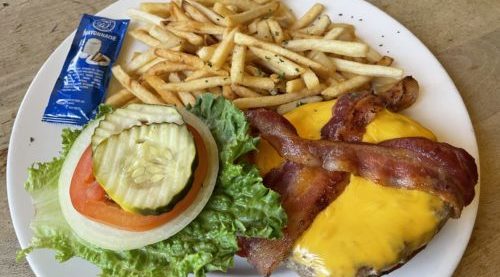 Riesenfleischpflanzerl
Giant pork & beef burger served on a kaiser roll with traditional garnish.
Gebackenes Fischfilet
Breaded fish of the day pan-fried to a golden brown, served with tartar sauce, lemon and homemade potato salad.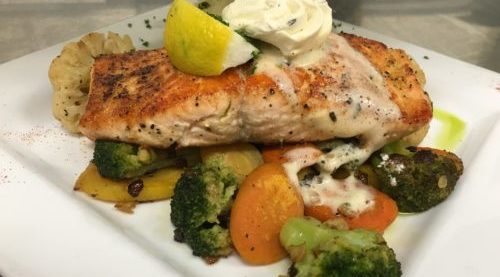 Gebratener Lachs oder Fisch des Tages
Seared salmon or fish of the day, served with sautéed vegetables and herb butter.
Bavarian potato salad, mashed potatoes, sauerkraut, spätzle, bread dumpling, red cabbage, apple sauce
American rye bread with butter
Spicy homemade onion mustard
French fries
Mushroom gravy
German rye bread with butter
Imported Bavarian sweet mustard
Vegetable of the day
Hofbräuhaus Signature dish
Hofbräu Original
Full-bodied bottom-fermented lager offering a fine hops aroma and well balanced flavor.
Hofbräuhaus Signature dish
Hofbräu Dunkel
A refreshing brew characterized by its sparkling rich foam and fruit-forward flavor.
Hofbräuhaus Signature dish
Hofbräu Hefe Weizen
Subtle spices and rich flavor make this refreshing brew a perfect choice for any occasion.
Hofbräuhaus Signature dish
Hofbräu Maibock
The Oktoberfest brew is a rich and full-bodied bier made from high-quality malt and exquisite hops.
Hofbräuhaus Signature dish
Hofbräu Dunkel Weizen
One of Munich's oldest beers offers a clean finish ideal for spring.
Hofbräuhaus Signature dish
Hofbräu Oktoberfestbier
The uplifting notes of wheat beer meet the richness of dark beer for a truly unique combination.
Tanqueray Gin, Cupcake Prosecco, Elderflower syrup, and fresh mint leaves.
Deep Eddie Vodka, Apple Liqueur, Goldschlager, Apple Juice, Lemon Juice, and Simple Syrup.
Larceny Bourbon, Fever Tree ginger beer, and a lime wedge.
Jameson Irish whiskey, strawberry syrup, and Fever Tree ginger beer
Deep Eddy vodka, Marie Brizard blue curacao, fresh lemon sour, and Hobräu original lager.
Deep Eddy vodka lime, agave syrup, and fresh lime juice.
Crown Royal, Apple Liqueur, Cranberry Juice.
Deep Eddy lemon vodka, Apfel liqueur, fresh lemon sour.
Skyy watermelon, Midori melon, Malibu watermelon rum.
Jägermeister, Asbach Uralt,
Bärenjäger - honey liqueur,
Apfelschnaps - apple liqueur,
Kirschschnaps - cherry liqueur.
Malibu Coconut Rum, Pineapple Juice, Orange Juice, Grenadine.
Call and premium liquor available.
Pepsi, Diet Pepsi, Iced Tea, Lemonade, Root Beer, Sierra Mist
Mountain Spring Water
Sparkling Water