Liven up with our daily entertainment
From our MC Johann swinging his giant Alphorn, to an authentic live band playing
hits every day of the week, you're guaranteed to want to dance through the aisles.
Live Bands in the Haus
Sunday - Thursday 5:00 PM - 10:00 PM
Friday and Saturday 6:00 PM - 11:00 PM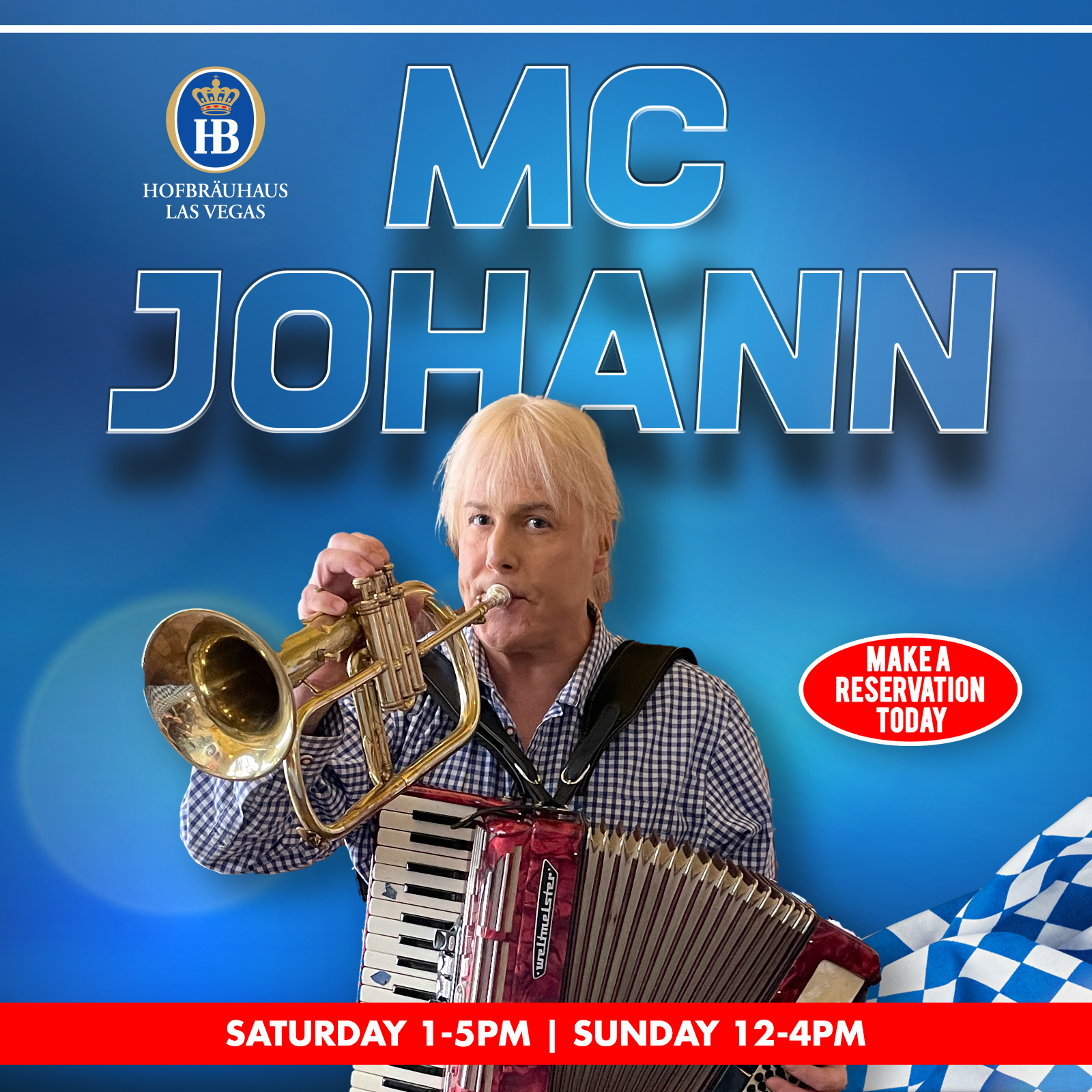 MC Johann in the Haus
Saturday 1:00 PM - 11:00 PM
Sunday 12:00 PM - 4:00 PM
Join in on the excitement
We turn strangers into friends with our traditional communal
dining experience and engaging activities.
Get your game on
Get your game on
Get your game on
Every weekend we encourage a little friendly competition with bar games including Beer Pong, Cornhole, Musical Chairs, and more!
Take a spanking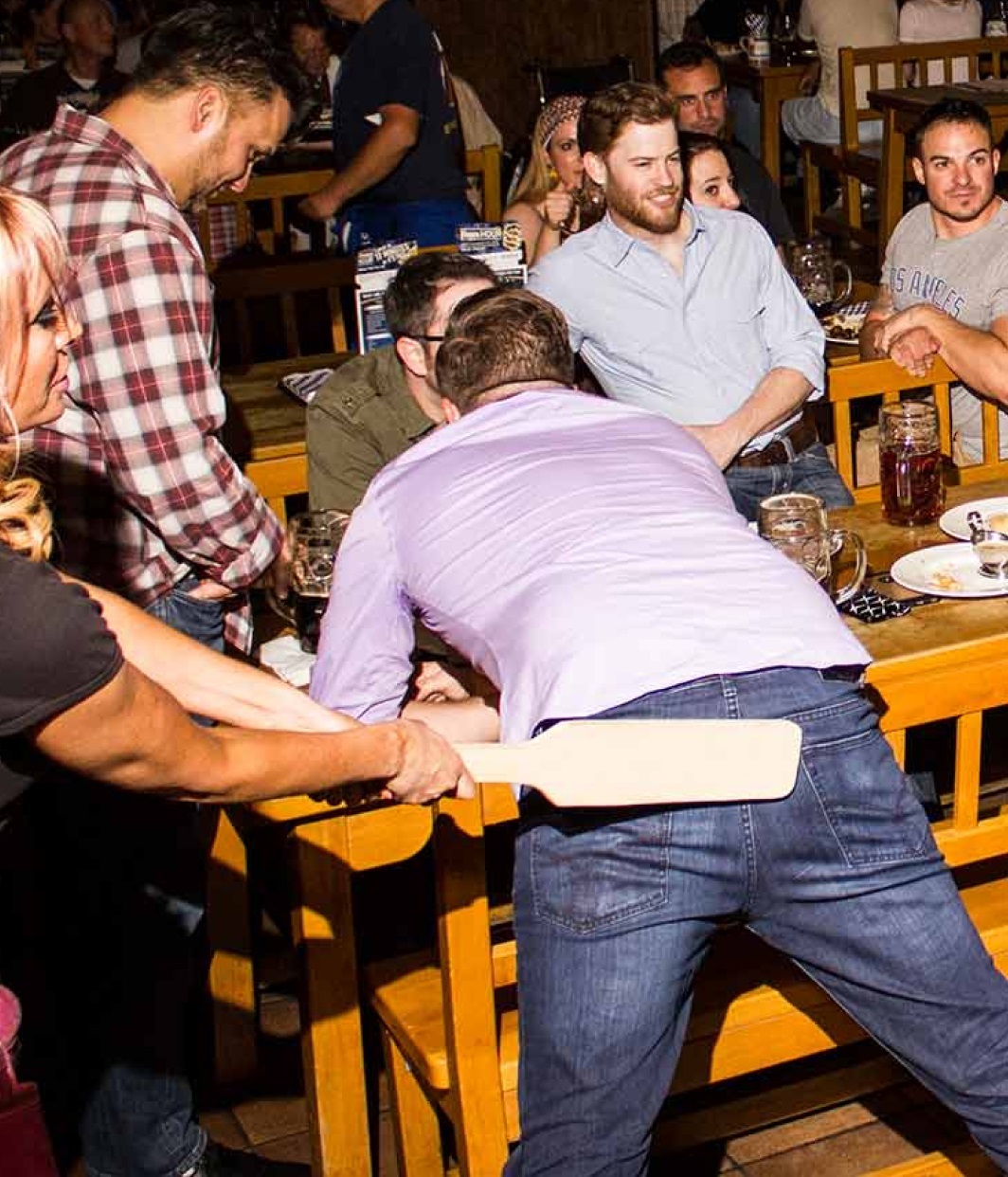 Take a spanking
Take a spanking
Our shot paddles deliver more than drinks! Some patrons choose to take their shot with a side of spanking, and we're more than happy to oblige.
The Haus
Hofbräuhaus Las Vegas is the only exact replica in the world of the original Hofbräuhaus in Munich, Germany. From painted ceilings & long wooden tables to chestnut trees, our restaurant is as authentic as they come!
Bier Hall
Otherwise known as the Schwemme, our Bier Hall with seating for up to 380 guests, has long wooden tables and a lively atmosphere that put the spirit of Bavaria into your special event.
Biergarten
Our indoor Biergarten, with seating for up to 430 guests, has authentic patio seating, twinkling lights and a cascading fountain that set the mood and can be customized for any occasion.
The Bar
Featuring all of our brews plus your favorite spirits, liqueurs and signature cocktails, there's something for everyone to love with our full-service bar. Enjoy a drink and partake in the festivities!