The Haus of Fame
Singing teapots and candlesticks weren't the first to ask people to be their guest. Our Haus has been welcoming patrons to a piece of the Bavarian way for centuries. From the original in Munich, Germany to right here at Hofbrauhaus Las Vegas, millions of people have walked into our lively Bier Halls and Biergartens looking for an experience that's not quite like the rest.
Among the throngs of beer lovers and fun seekers an elite group of celebrities have also graced our Hauses.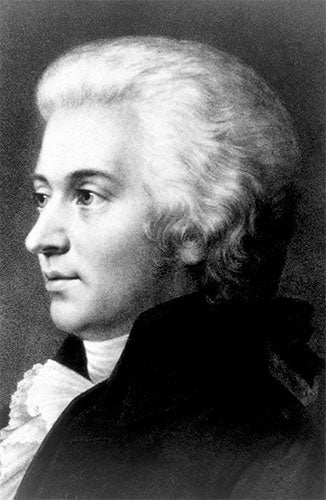 In 1780 a composer we all know as Mozart (aka Wolfgang Amadeus Mozart) used Hofbrauhaus Munich as a place of reprieve while working on the opera Idomemeo. (Fun fact: that same piece of work was revealed to the public for the first time at the Munich Cuvilliés-Theater in 1781)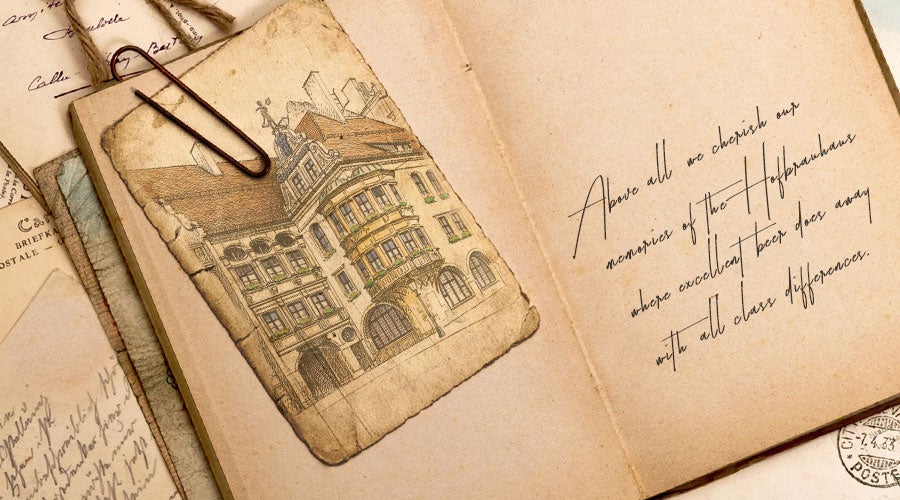 Hofbrauhaus Munich also served as a popular meeting spot for the 17th century's "rich and famous" including Austrian Empress Sisi (born Elisabeth Amalie Eugenie), and politician Wladímir Iljítsch Uljánow, also known as Lenin (another fun fact: Lenin claimed to be a teetotaler! See how irresistible our brews are?). Wladimir's companion Nadjeschda Krupskaja had even written these lines in her diary: Above all, we cherish our memories of the Hofbrauhaus where excellent beer does away with all class differences.
The Roaring 20s saw the likes of singer, dancer and entertainer, Josephine Baker. A barely-there skirt created from rubber bananas made her famous, but she was crazy about the brews and food at Munich's famous Bier Hall.
Other notable guests of Hofbrauhaus Munich include former Persian Empress Soraya, members of the Apollo 15 crew, writer Arthur Miller, composer Leonard Bernstein, Mikhail Gorbachev and everyone's favorite Apprentice host, Arnold Schwarzenegger.
Across the globe, Hofbrauhaus Las Vegas has also enjoyed hosting more than our fair share of celebs.
Magic Makers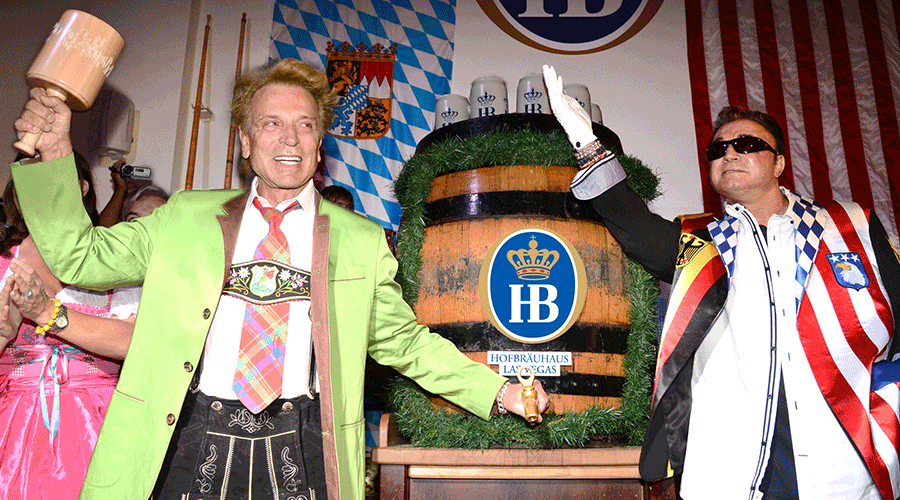 German-born Siegfried & Roy® have been favorites at our Haus since we opened 13 years ago. Since then we have hosted a number of performers that have followed in their magical footsteps, including Murray Sawchuck and Anthony Cools.
The Bold and the Beautiful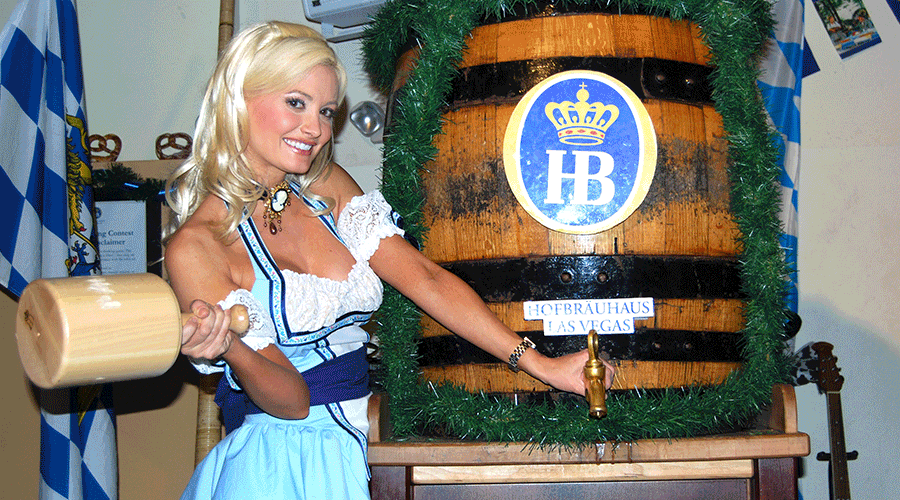 From Playmates to the girls of your dreams, we have been lucky enough to welcome some of Las Vegas' leading ladies including Holly Madison, Claire Sinclair, Pam Anderson, the ladies of Fantasy at Luxor Las Vegas, and Planet Hollywood's Crazy Girls.
Fighters and Funny Guys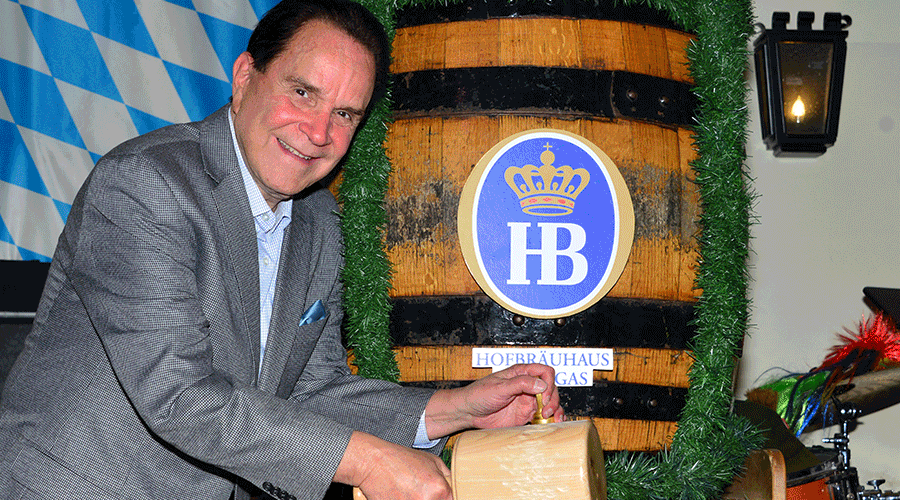 We bring the best of all worlds to our Haus. That's why everyone from UFC heavyweight champion Frank Mir to funny guys like Carrot Top, Eddie Griffin, Terry Fator and Rich Little love to tap into the good times with us.
Entertainers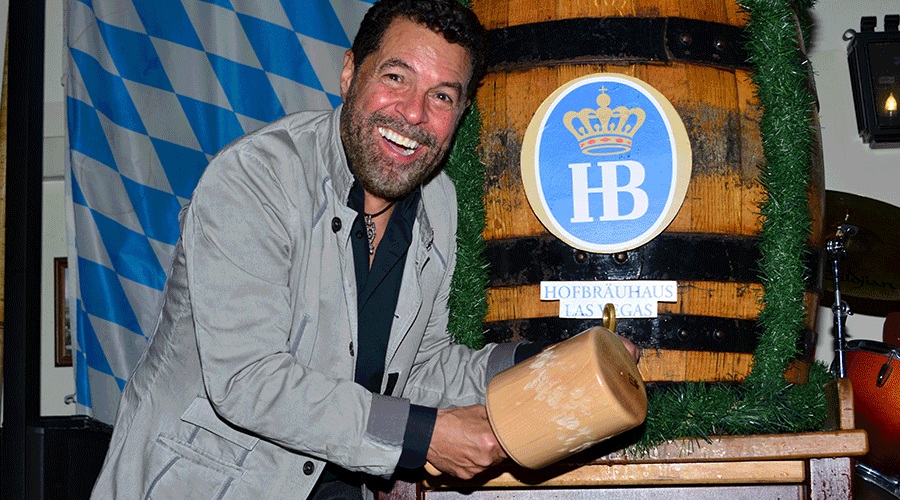 These guys show off their moves and tunes on the Strip's main stages, but we've also welcomed the men of Chippendales and Thunder from Down Under, Million Dollar Quartet, Gordie Brown, Clint Holmes and more to our own stage.
The list of famous faces is seemingly endless (you may even see Las Vegas local Nicolas Cage from time to time), and we have no doubt it's just going to get longer. Whether you're in Munich's original or our Haus in Las Vegas, you never know what celebrity you may bump steins with!
Who would you like to see at our Haus? Share in the comments!