We're Not Horsin' Around. The Rodeo Is Coming To Town!
What do you get when you cross one of the best restaurants in Las Vegas with one of the most anticipated events of the year?
One heck of a good time!
That's right, the National Finals Rodeo is coming to town and Hofbrauhaus Las Vegas is rounding up all the usual suspects: beer, food and drink specials, and free live entertainment. December 1-10, it's all hats on deck as we make our Haus the homestead for all the rodeo fun you can handle.
What's on tap for the NFR? We're glad you asked!
First, all of the NFR action will be shown on the giant screens in our beer hall. All of your rodeo-loving friends and family can watch every move from our long wooden tables, while enjoying a cold one…or our Cowboy Plate Special.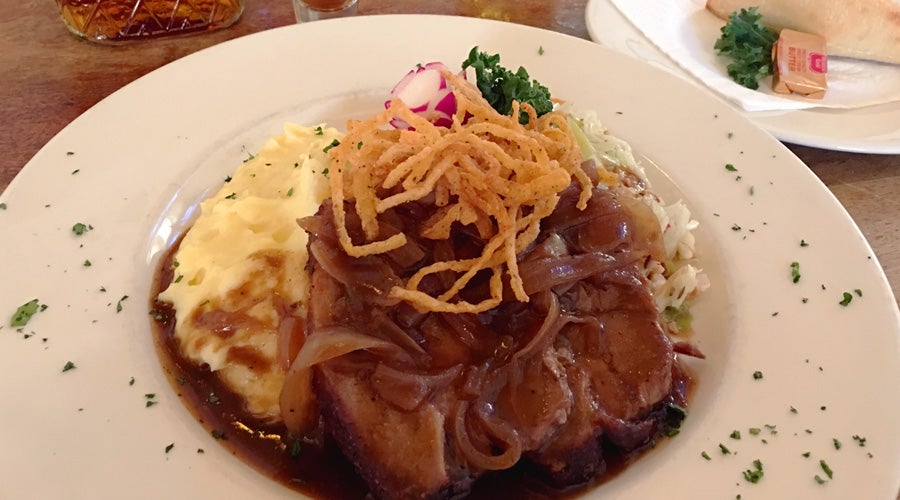 This super-sized special could feed a horse! For only $24.99 you can chow down on some Bavarian-style food, including:
Schweinebratan, our delicious Pork Roast with onion beer gravy, served with mashed potatoes, green cabbage bacon salad, and a dinner roll.
A 10oz. beer
Shot of Crown Royal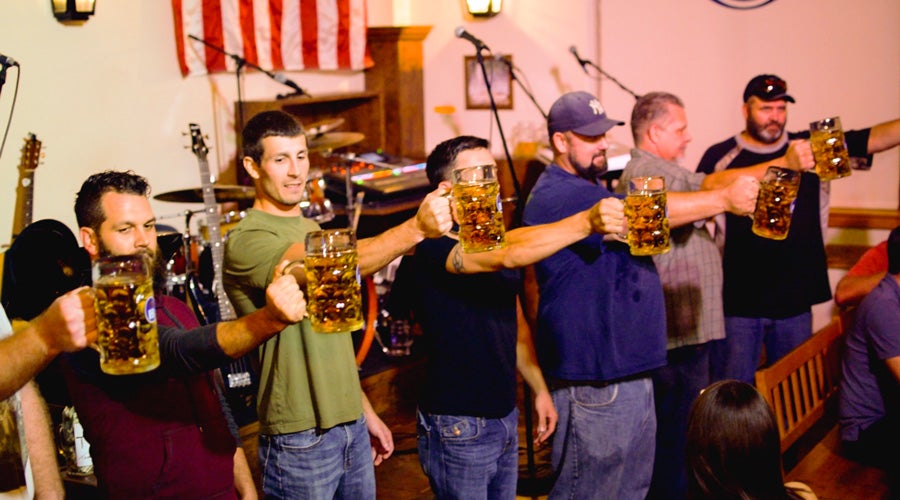 If you really want to work up an appetite, you'll want to be here Friday & Saturday nights during the rodeo for our Stein-holding Competition. If you have the guts, you can find the glory by holding up a stein of our brew longer than any other cowboy on the block!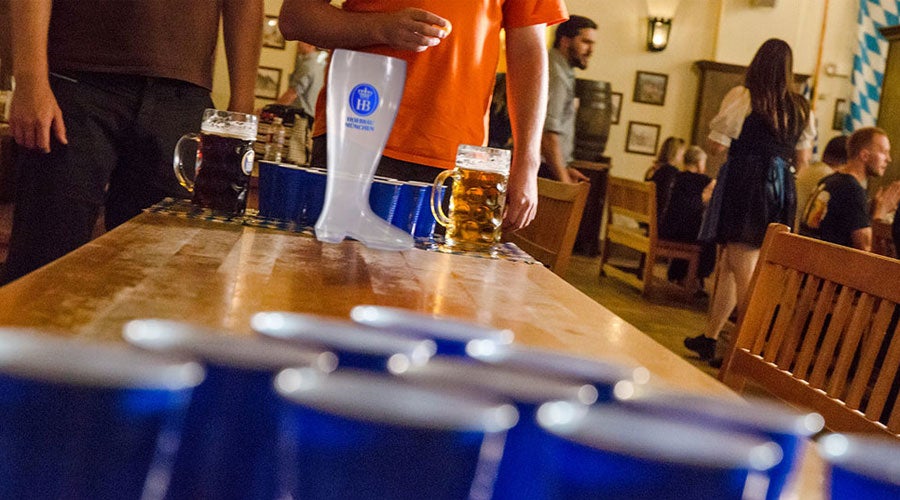 And every night we'll have Das Boot Beer Pong. We've cowboy'd up regular beer pong by adding our famous Das Boot to the mix. Now all we need are some worthy challengers (hint: we mean you)
We saved the sexiest for last: December 3, 4, 5 and 10 you'll definitely want to be here. Crown Royal girls will be in the Haus handing out FREE GEAR from 3-5pm!
Are you ready for 10 of the most exciting days of the year? We're just a few hands away from the Thomas and Mack Center (home of the rodeo) and right across from the Hard Rock Hotel and Casino so getting to Las Vegas' biggest (and best!) beers is easy!
Hope to see ya'll soon!