Raise a stein to celebrate your sweetie this Valentine's Day!
Our chefs have created a special menu of romantic Bavarian fare.
Tomatencremesuppe
Tomato Cream Soup garnished with croutons and chives.
Graved Lachs
Graved Salmon Cured Salmon on sour cream infused potato pancakes, served with honey mustard dill sauce.
Special zum Valentinstag
Valentines Tower Shrimp Provençale with Angel hair pasta. Herb marinated Tri Tip with green peppercorn Hollandaise sauce and French fries. Grilled chicken breast, rosemary jus, spätzle, and spring vegetables.
Nutella Crêpes mit Erdbeeren
Homemade Crêpes filled and garnished with Nutella, served with strawberry salad, and vanilla ice cream.
Cocktail des Tages
Cupid's Kiss Lunazul Blanco Tequila, Strawberry Alchemist puree, and fresh Lemon Sour, garnished with a slice of strawberry and a mint leaf, served in a 15-ounce Hurricane glass.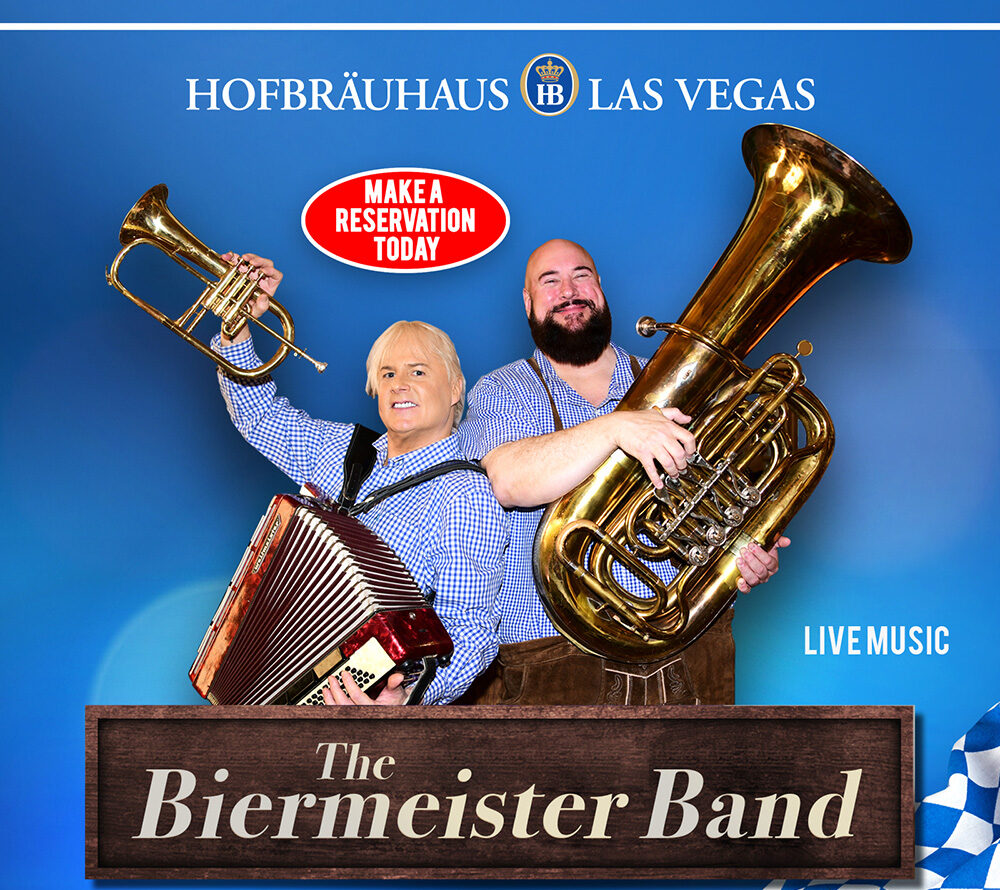 The Biermeister Band
January 1 - December 31
Get ready for our LIVE band "The Biermeister Band"! Classic Bavarian tunes will sound through the beer hall every day! The band plays Sun through Thu from 5PM-10PM and Fri & Sat from 6PM-11PM.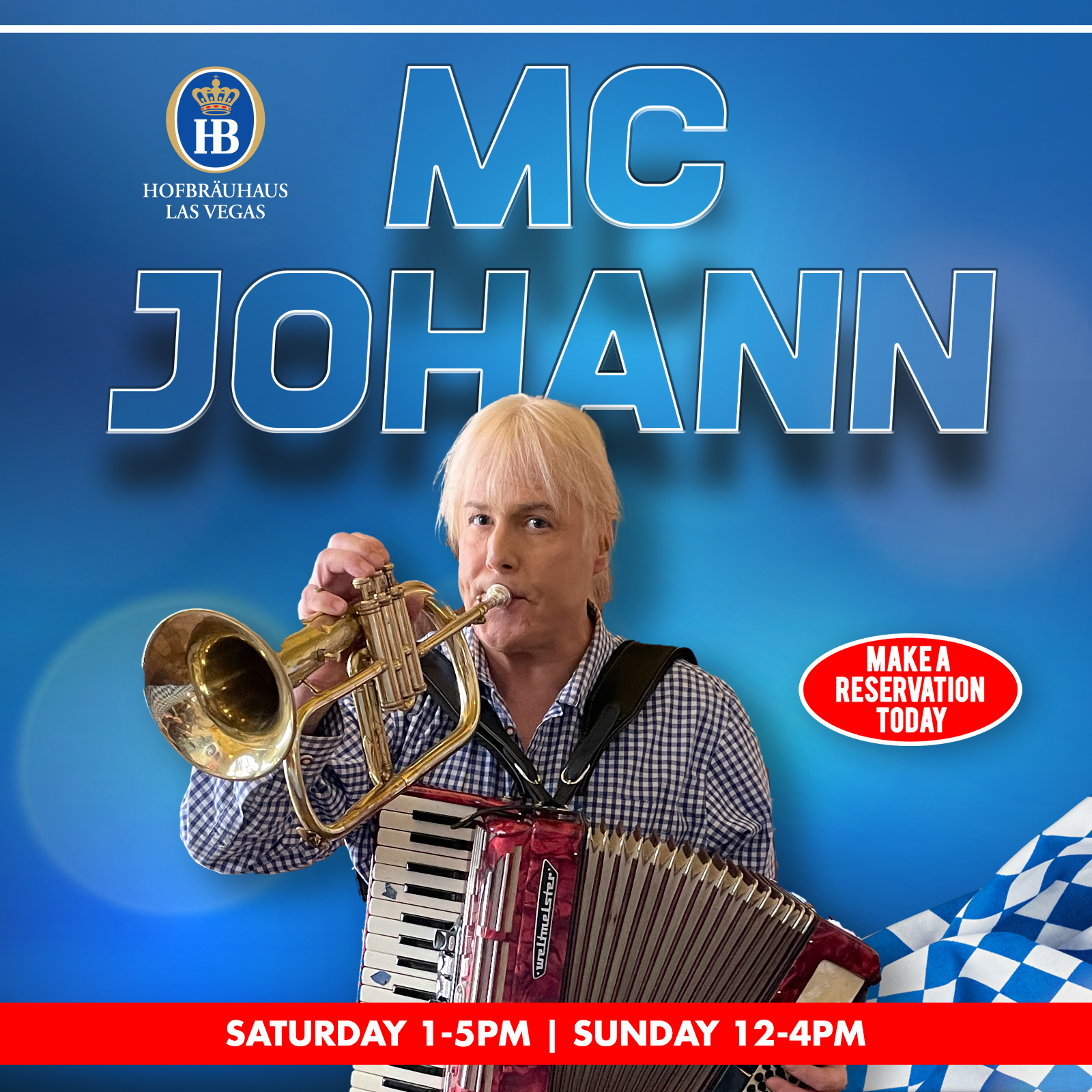 MC Johann - Weekend
May 19 - December 31
Every Saturday and Sunday afternoon our very own MC Johann will perform LIVE on stage to entertain you during Lunch! Saturdays from 1PM to 5PM and Sundays from noon to 4PM. Reserve NOW!
Midnight in Munich - New Year's Eve 2023
December 31 - December 31
Come to our Haus and celebrate midnight in Munich, which is 3:00PM Las Vegas time, with us!
The Party starts at 1:00PM, so make your reservations today as space is limited!