Last one to our Haus is a Turkey!
Our chefs have created a special spread that just so happens to pair with the best beer in Las Vegas like corn on the cob.
Butternut Kürbiscremesuppe
Butternut Squash Cream Soup
garnished with croutons and chives.
Gebackener Tortenbrie
Fried Brie Cheese
Breaded Brie cheese fried golden brown, served with winter salad bouquet, and garnished with fried parsley and cranberries.
Gebratener Truthahn
Roast Turkey
served with thyme flavored turkey gravy, cranberry sauce, mashed potatoes, stuffing, corn medley, and glazed yams.
Kürbis Brotpudding mit Vanilleeis & Preiselbeeren
Pumpkin Cranberry Bread Pudding
served with cinnamon sauce and vanilla ice cream.
Glühwein
Mulled Wine
with Christmas spices.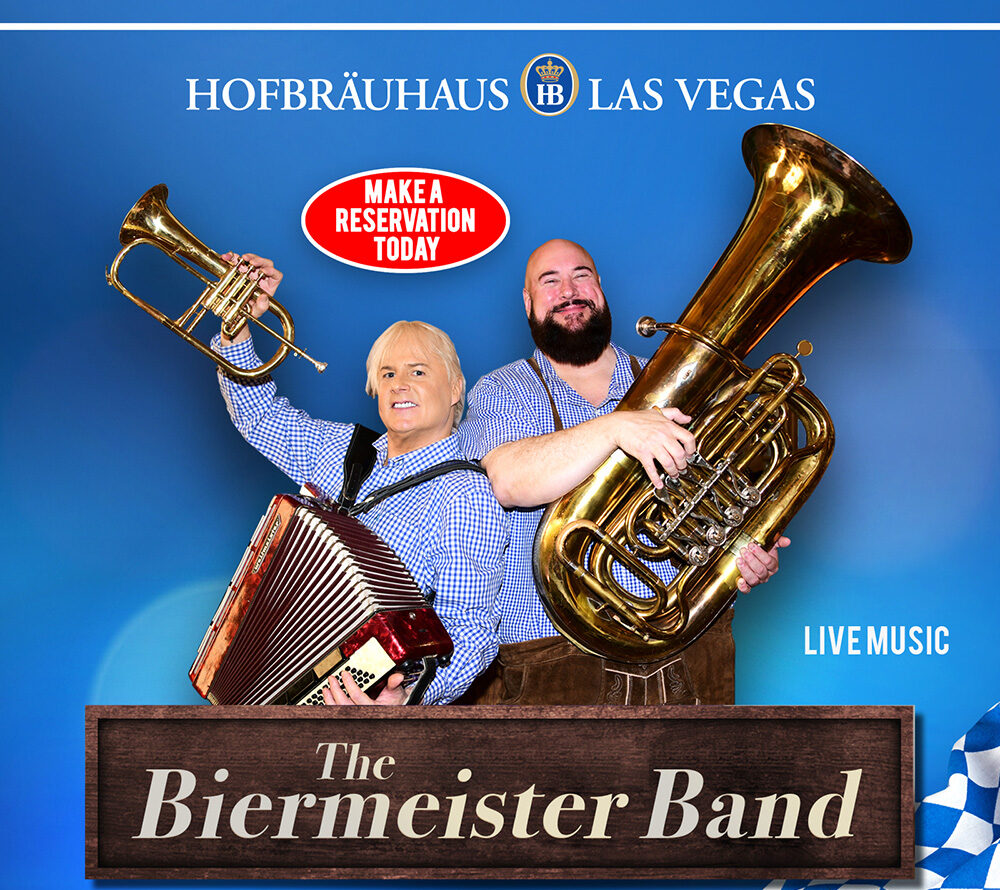 The Biermeister Band
January 1 - December 31
Get ready for our LIVE band "The Biermeister Band"! Classic Bavarian tunes will sound through the beer hall every day! The band plays Sun through Thu from 5PM-10PM and Fri & Sat from 6PM-11PM.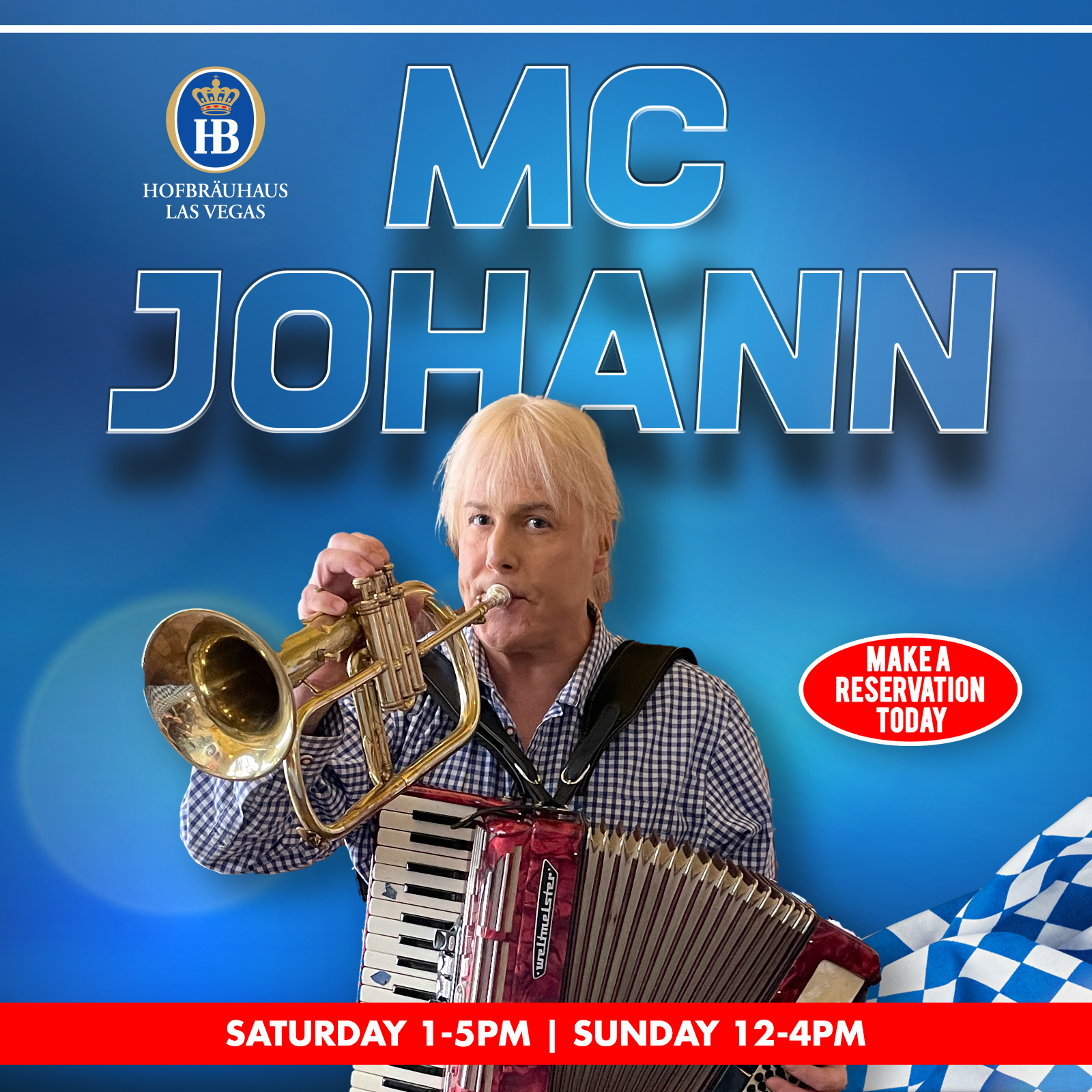 MC Johann - Weekend
May 19 - December 31
Every Saturday and Sunday afternoon our very own MC Johann will perform LIVE on stage to entertain you during Lunch! Saturdays from 1PM to 5PM and Sundays from noon to 4PM. Reserve NOW!
Midnight in Munich - New Year's Eve 2023
December 31 - December 31
Come to our Haus and celebrate midnight in Munich, which is 3:00PM Las Vegas time, with us!
The Party starts at 1:00PM, so make your reservations today as space is limited!