How To Survive At Our Haus
If there's one thing you should know about Germans (besides their love of beer) it's their love of idioms. Who doesn't love a good nonsensical statement after all? But since their proverbs don't always have a literal translation to English, we are back to uncover the meaning of another popular German phrase.
NUR DIE HARTEN KOMMEN IN DEN GARTEN
The literal translation of this is ONLY THE HARD COME IN THE GARDEN. What the heck does that mean?
Basically, this is the German equivalent of ONLY THE STRONG SURVIVE.
If you've been to our Haus, or any Hofbrauhaus around the world, you may have seen one of our servers carrying an extraordinary amount of beers at one time (the record belongs to Oliver Streumpel with a bicep-boggling 24 steins!)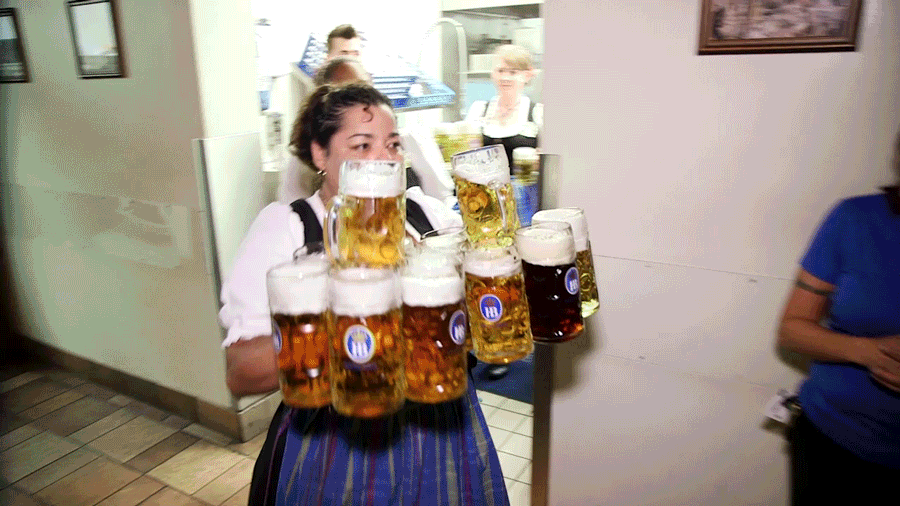 Each full stein weighs a little over five pounds, so that means they have the potential to carry up to 120 pounds at any given time— all without spilling a drop!
But that's not the kind of strength we're talking about here.
Only the strong survive means that those who adapt to their environment the best tend to come out on top. It has nothing to do with how many steins you can carry, or if you're the Masskrugstemmen (stein-holding) champ (although both are impressive in their own right).
Some may argue that strength is indeed a favored trait, and while it comes in handy at our Haus, take all the animals that survive thanks to their tiny size, like mole rats. Their survival depends on them being small enough to fit into holes in the ground in order to evade would-be predators; not the ability to throw them the farthest.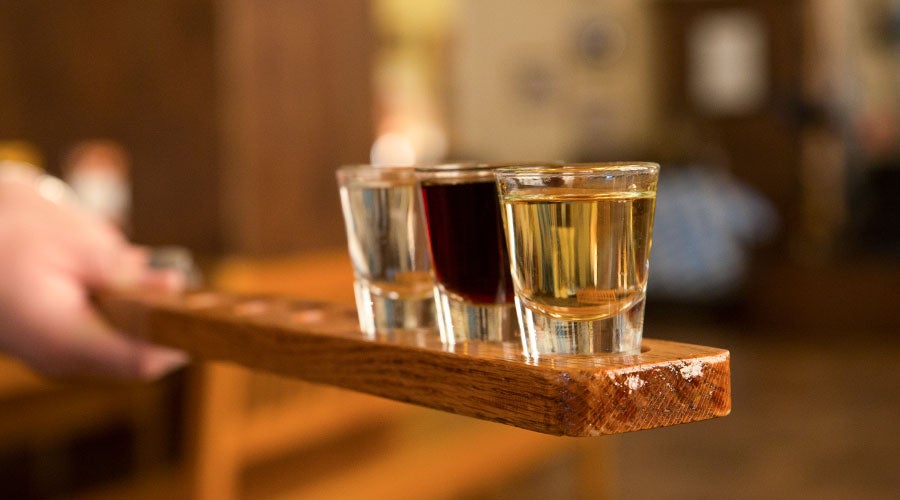 To survive at our Haus you don't have to have arms like Popeye (we serve shots too!), but you do have to have an appreciation for good times, German hospitality, and the best beer in Las Vegas. Oh, and fun German sayings you won't hear anywhere else.
What trait would you rather have: strength or size? Share in the comments below!