Hats Off To Donald
So many special things have happened at our Haus. We've seen everything from marriage proposals to anniversary celebrations, but a truly unique story comes from Las Vegas couple Sue and Donald Monroe.
The Monroes became fans of Hofbrauhaus Las Vegas when it opened in 2004. They met partners Stefan, Tony, Klaus and Franz right away, and would come in regularly to enjoy lunch and dinner. The couple especially loved to come in April to see their favorite band, Die Trenkwalder, perform.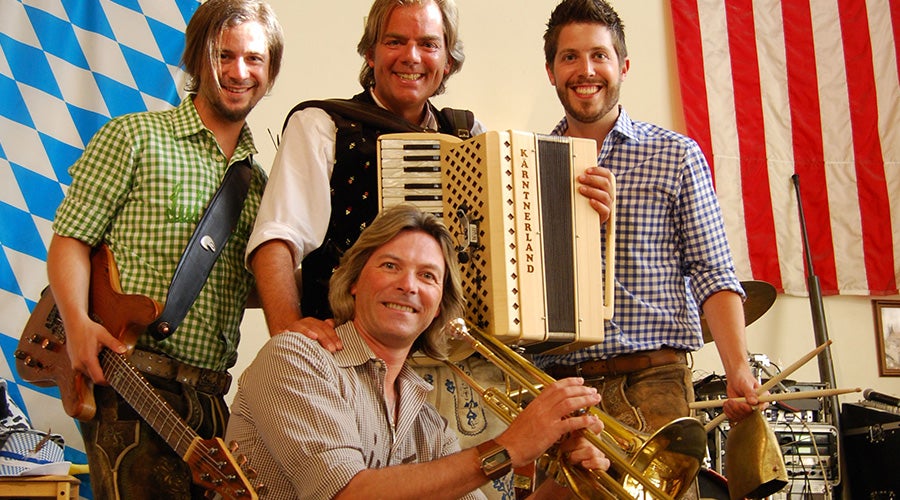 Every time they visited they would sport their trademark hats boasting all kinds of unique German pins. Tony took a liking to Donald's head gear and would always ask "When will I get your hat?"
Sue was always quick to answer with "When he's six feet under!" (For more on these German hats, check out this post)
Sadly, Donald passed away on November 7, 2015, but his legacy lives on at our Haus. Shortly after he passed Sue called and asked for Tony, requesting "Tell Tony Sue the hat lady called."
She came in for lunch with a friend and, of course, stopped to say hello to Tony. But she wasn't empty handed. She had Donald's beloved hat which she proudly handed over to Tony. It was an emotional time for all, but Sue was thrilled to know the hat was with someone who appreciated it as much as her beloved husband.
At our Haus we provide more than great beer, we amake memories that last a lifetime…and beyond!
Do you have your own special story from our Haus? Please share in the comments!