Forever Yours
You could say sausages are somewhat of a national treasure in Germany. From Currywurst and Nürnberger Rostbratwürstl to Geflugelbratwurst and Weisswurste, there is no shortage of ways to enjoy this tasty favorite (especially at Hofbrauhaus Las Vegas).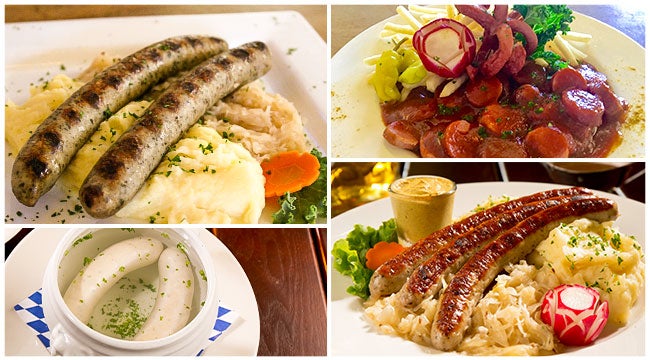 But the minor sausage obsession doesn't stop with the food. It has made its way from your plate to some popular German idioms, one of which we are going to reveal to you today.
Alles hat ein Ende nur die Wurst hat zwei
Everything has one end, only the sausage has two.
So it's basically a more delicious way of saying everything has to eventually meet an end.
This may seem like a bit of a downer; however, when it comes to sausage, the inevitable end can be delayed thanks to our massive sausage tower. Our popular app boasts three tiers of temptation that includes all of our sausages: pork sausage, chicken bratwurst and veal bratwurst on top of fresh sauerkraut. Another level features Krainer, grilled Weisswurst and Frankfurter.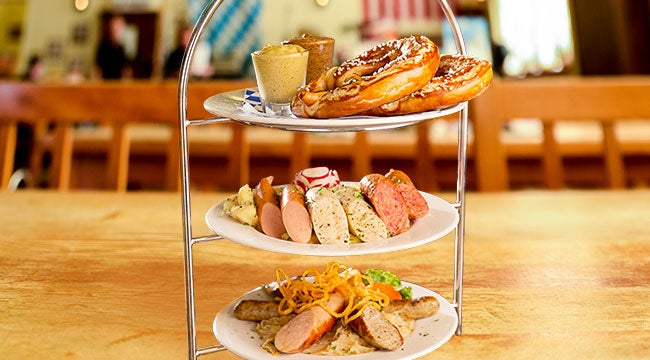 So even though nothing lasts forever, it doesn't mean you can't enjoy it on the way down! Come savor famous flavors you'll only find at our Haus. Reserve your spot here.