Biergarten Of Eatin'
Since we opened our Haus in 2004 our Biergarten has always been a haven of authenticity and atmosphere. Unlike its more lively counterpart, the Beer Hall, the Biergarten is a doorway into our softer side. People may come for the brews, but they stay for an experience they can't get anywhere else. Well, we've taken that experience to a new level of original.
And we said "Let there be light!"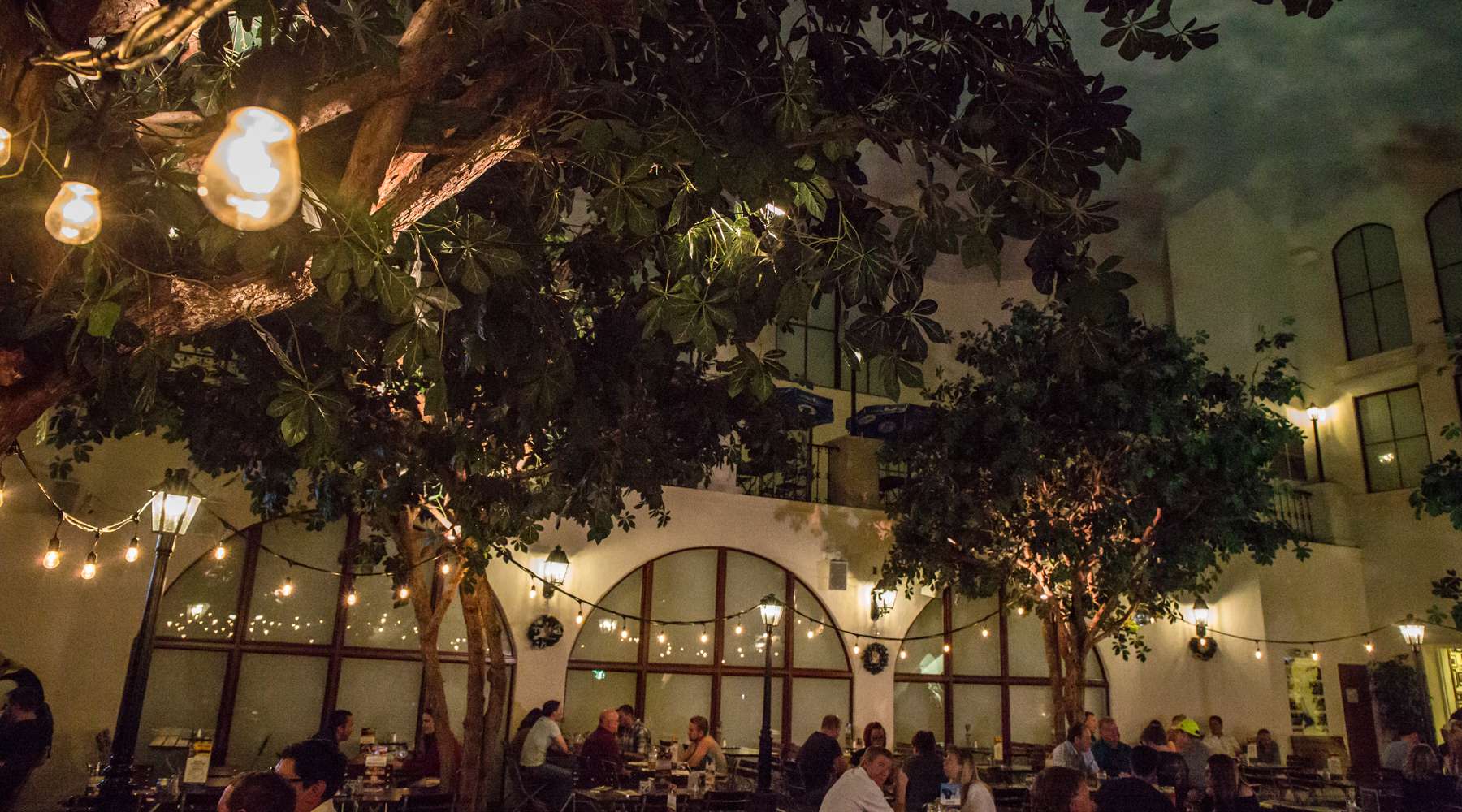 Along with the cobblestone floor, chestnut trees, bubbling fountain and blue sky overhead, we've illuminated our garden with glowing lights for even more of the mood you crave. Immersed in and suspended from the trees, it was so important that this new addition add to the spirit and character of a culture created on hospitality and inspired by tradition.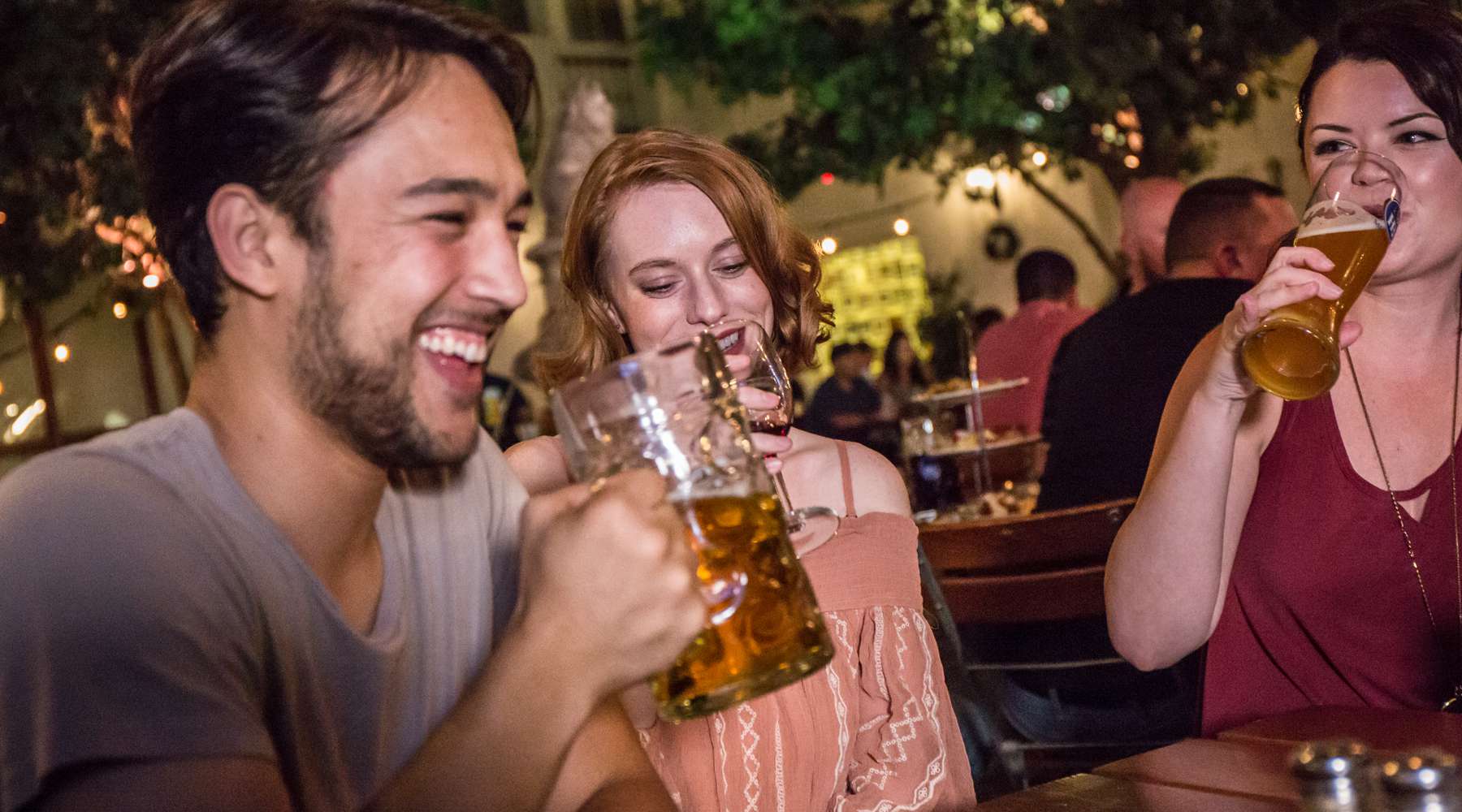 We invite you to transport yourself to the backyards of Bavaria where families gather, friends celebrate and amazing beer is the center of it all. This is more than a place. It's a first date turned into a second; a special event forever remembered; a night where strangers become lifelong comrades thanks to a shared obsession of fresh-baked pretzels.
We're excited to share our new space with you. Come experience paradise in our new Biergarten!