Battle Of The Beer: Keg vs. Bottle vs. Can
We know what you're thinking. Beer is Beer, right? Well not so fast. The debate of what drinking vessel makes beer taste better has been a long-standing one and we are here to lay it to rest, or at least help you make a wiser decision.
Check out our fun illustration and tell us what option you'd prefer in the comments below!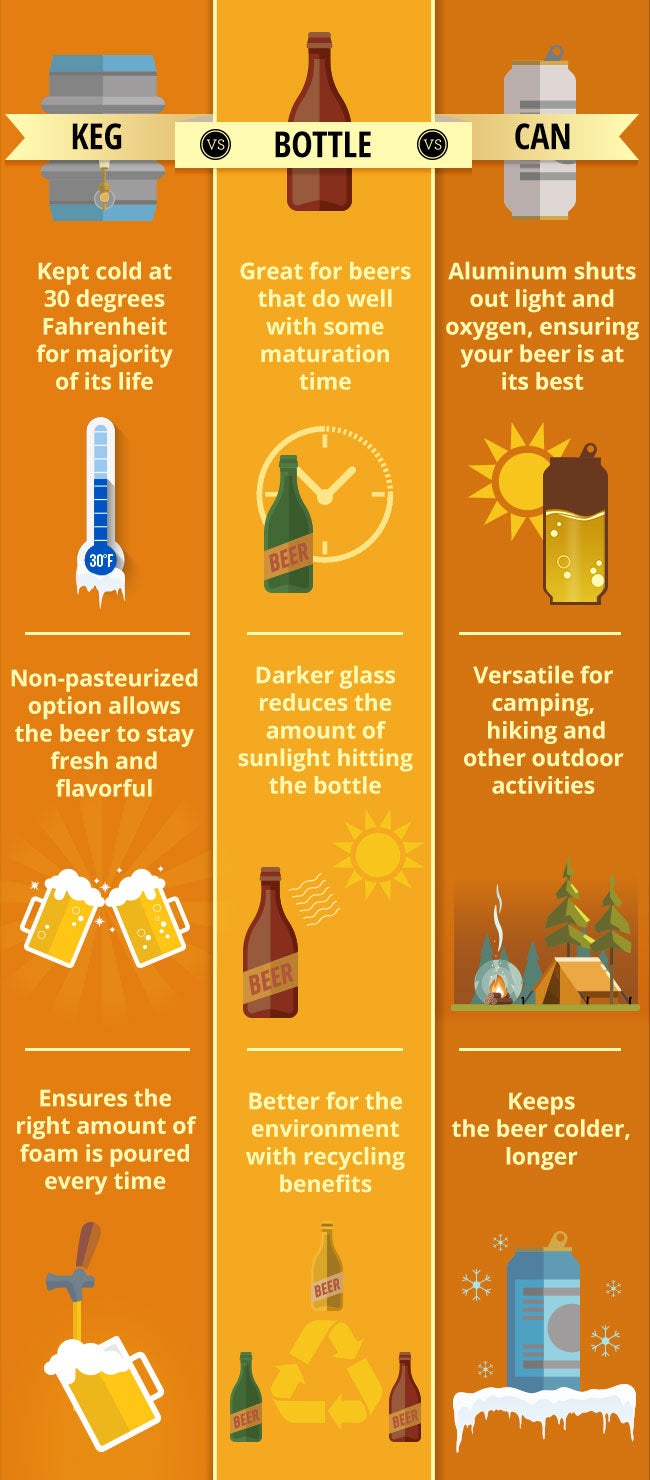 We'll be sure to have your cold one ready – Reserve your spot here. 
Sources: