Upcoming Events
The Biermeister Band
January 1 - December 31
Get ready for our LIVE band "The Biermeister Band"! Classic Bavarian tunes will sound through the beer hall every day! The band plays Sun through Thu from 5PM-10PM and Fri & Sat from 6PM-11PM.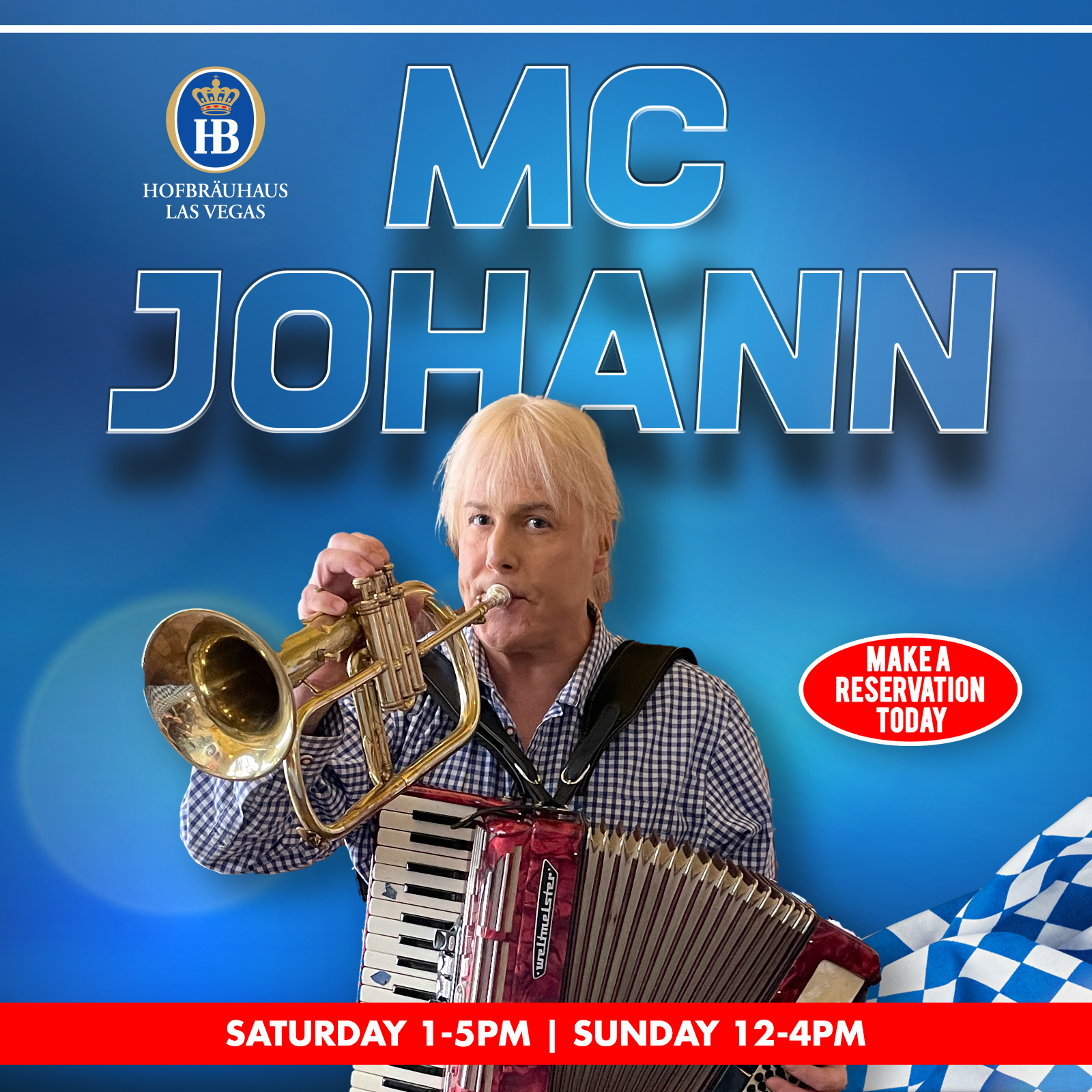 MC Johann - Weekend
May 19 - December 31
Every Saturday and Sunday afternoon our very own MC Johann will perform LIVE on stage to entertain you during Lunch! Saturdays from 1PM to 5PM and Sundays from noon to 4PM. Reserve NOW!
Oktoberfest 2023
September 8 - October 31
Are you ready for the world's biggest party? Oktoberfest in Las Vegas is just around the corner!