Upcoming Events
The Biermeister Band
January 1 - December 31
Get ready for our LIVE band "The Biermeister Band"! Classic Bavarian tunes will sound through the beer hall every day! The band plays Sun through Thu from 5PM-10PM and Fri & Sat from 6PM-11PM.
Stein-Holding Competition
April 22 - July 30
Win a trip to NYC
Compete at our Haus every Friday and Saturday night now through July 30 for your chance to be crowned Las Vegas champion and compete in New York City!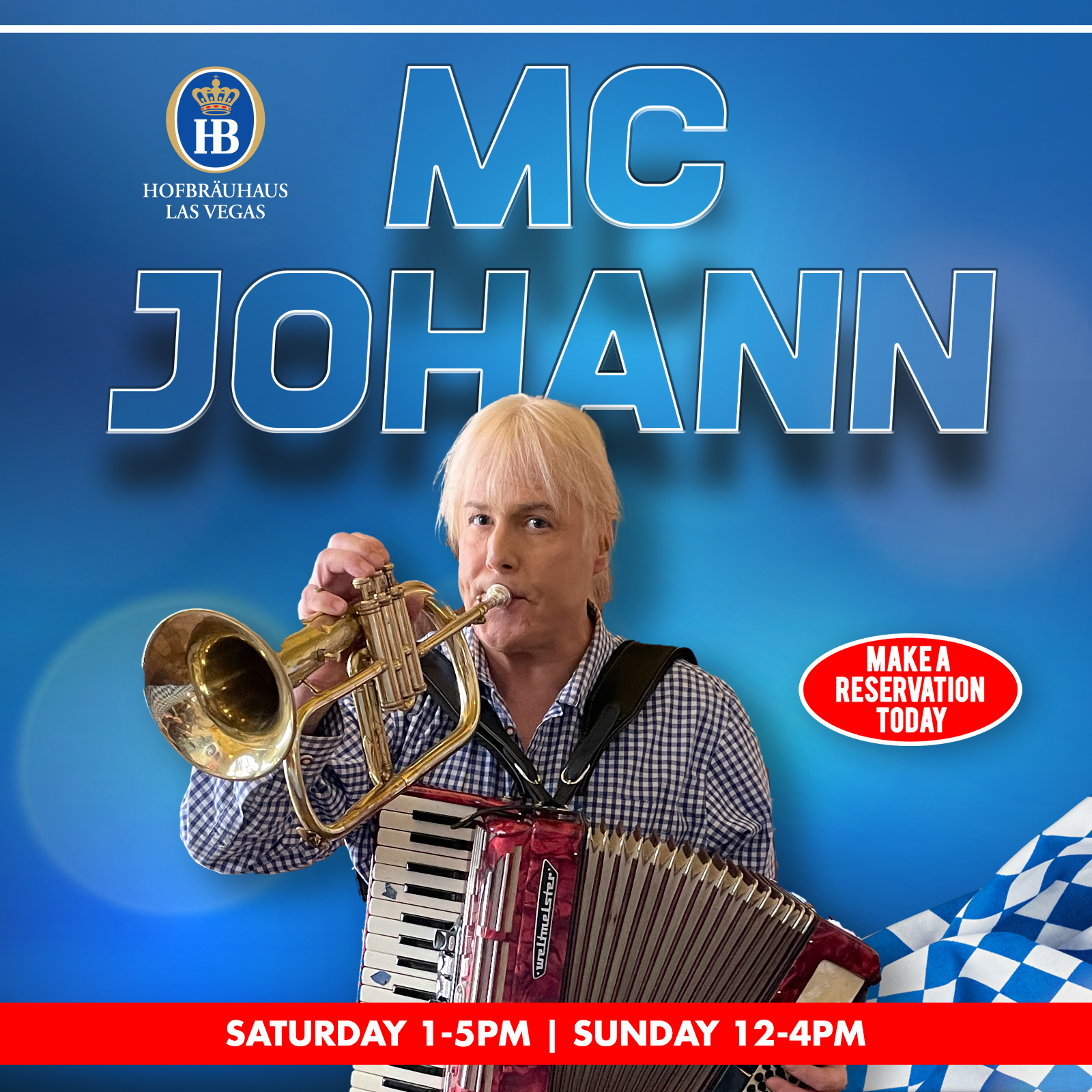 MC Johann - Weekend
May 19 - December 31
Every Saturday and Sunday afternoon our very own MC Johann will perform LIVE on stage to entertain you during Lunch! Saturdays from 1PM to 5PM and Sundays from noon to 4PM. Reserve NOW!
Oktoberfest Kick-Off
September 9 - September 9
Oktoberfest Kick-Off will take place on Friday, September 9th, 2022! Stay tuned for the Celebrity Keg Tappers to be announced soon! Prost!